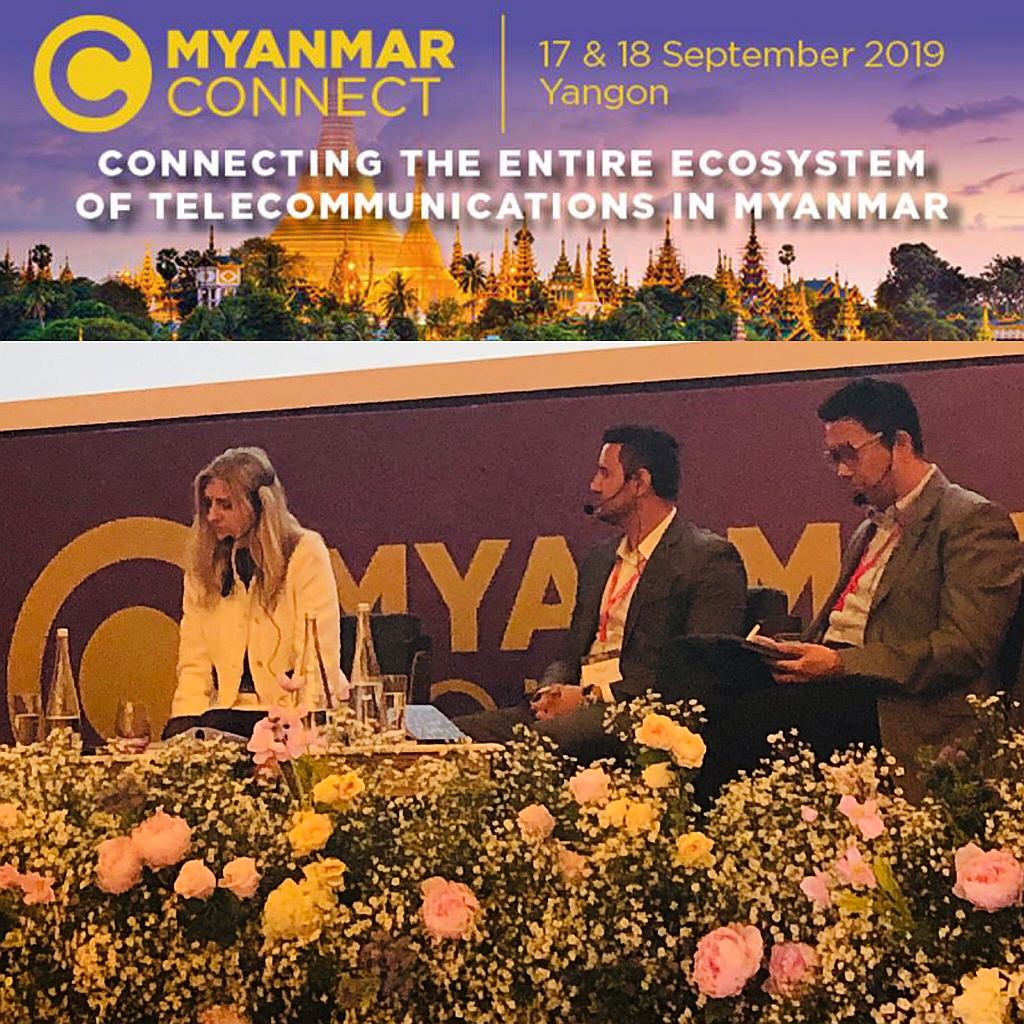 Julia Charlton chaired a lively and optimistic panel discussion among Mr Chirawat Mahawat of HGC Global Communications, Mr Brandon Seir of Kacific and Mr Supoj Mahapan of True Internet Corporation on "Investing in International Connectivity".
Discussions ranged across the role of investment and experience from Indo-China in the development of Myanmar's internet connectivity, the importance of satellite connectivity, the demand for bandwidth fueling advances in social, health and education as well as economic arenas in Myanmar, Belt and Road investment, industry changes, the connectivity problems in Myanmar and its solutions, potential short term overcapacity issues, consolidation and sustainability.
Moreover, possible actions to be able to provide reduced internet cost and the cooperation of local telecom companies to produce more international investments were considered. Lastly, views regarding the future of Myanmar's international connectivity were also challenged and explained by each panelist.
Myanmar Connect
Investing in International Connectivity
Belt and Road investment
Satellite connectivity in Myanmar
Investment in Myanmar
Myanmar's internet connectivity
Myanmar telecom
One belt one road 65 countries