Myanmar Oil and Gas Sector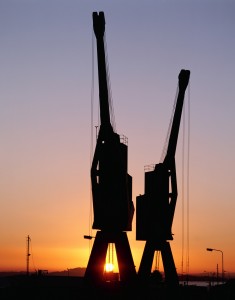 Myanmar is one of the world's oldest oil producers. It is estimated to have huge oil and gas reserves, however few fields are currently producing and most deposits remain unexplored. According to the Ministry of Energy (MOE) the country's proven reserves in 2012 stood at 2.1 billion barrels of oil and 25 trillion cubic feet of natural gas most of that offshore.
The MOE decides on oil and gas policy. It has oversight of three state-linked firms which include:
Myanmar Oil and Gas Enterprise (MOGE) is the authority responsible for oil and gas exploration and production. It also oversees domestic gas transmission via a 1,200 mile onshore pipeline grid.
Myanmar Petrochemical Enterprise, which operates three small refineries and four fertiliser plants as well as smaller processors dotted across the country.
Myanmar Petroleum Products Enterprise oversees retail and wholesale distribution.
Joint ventures with MOGE
All foreign participation in oil and gas activity takes place through joint venture arrangements with MOGE.
In June 2012, state-owned energy company Myanmar Oil and Gas Enterprise said it had signed nine agreements to allow companies, including Malaysia's Petroliam Nasional, Thailand's PTT PCL and India's Jubilant, to explore for oil and natural gas onshore.
The IMF projects gas export revenues to jump by 85% to $4.8 billion, compared to total exports of $13.8 billion, with the completion of the Chinese-backed Shwe gas project and the Thai M-9 gas block venture.
Myanmar Production Sharing Contracts
The MOE has produced an overview of Production Sharing Contracts in Myanmar's Oil and Gas Sector as well as information on Opportunities for Cooperation in Myanmar's Petroleum Sector. The MOE has also released standard Terms and Conditions of productions sharing contracts for onshore blocks, offshore blocks and deep -offshore blocks.
Pursuant to Notification No 1/2013 oil and gas exploration is listed among economic activities which are permitted in accordance with certain conditions separately stipulated by the relevant responsible ministry. To date foreign oil and gas companies have been required to work in cooperation with local companies. Pursuant to Chapter 3 Paragraph 20 of Notification 11/2013 foreign capital should not exceed 80% of the total capital of joint-venture companies engaged in economic activities which are prohibited or restricted such as oil and gas exploration.
For additional information on the oil and gas sector in Myanmar please refer to Charltons' presentation "Advising Oil and Gas Companies in Myanmar".