Charltons Mining and Natural Resources Practice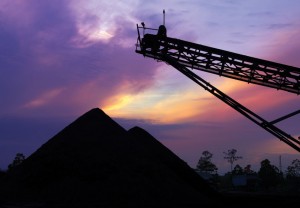 A cornerstone of our firm is our mining and natural resources practice. Together with regularly providing advice to junior, mid-size and senior natural resource companies on a wide range of projects, Charltons is also experienced in working with industry service providers and other mining and oil and gas sector participants including contractors, mine-operators, exploration and the holders of rights and off-takes.
Our qualified lawyers have extensive experience in natural resource sector project -financing and in drafting the specific technical agreements required during each stage of a natural resource project's development from exploration to production to site rehabilitation and closure. Additionally our team is familiar with the often complex issues surrounding transportation, litigation, resource taxation, environmental compliance and local community issues.
Natural resource projects
Our experience is derived from work on a wide range of natural resource projects from precious and base metals to industrial minerals and coal, to oil projects in Myanmar. We have acted for many types of natural resources companies with mineral assets in diverse locations including China, Myanmar, Chile, Peru, the DRC, Iran, the Philippines, Afghanistan, Tibet and Papa New Guinea together with mineral listed companies on Stock Exchanges in Hong Kong, Australia, Toronto and London. We also act for internationally renowned investment banks, private equity firms and global financial advisers to the mining industry and in recent year have been involved in some of the mining sector's most significant listings, capital market transactions, acquisitions and reverse takeovers in Hong Kong. Our experience in mergers and acquisitions and capital markets informs our mining practice, and we endeavour to combine high quality commercial orientated legal advice with legal know-how specific to the natural resources sector.
With offices in Hong Kong, Shanghai Beijing, and Yangon Charltons is ideally positioned to assist mining companies doing business in Myanmar and China.
For additional information about our natural resources practice please refer to our dedicated natural resources website.