Property ownership in Myanmar
After over a decade of flat growth Myanmar's construction and real estate sector is experiencing an FDI boom fuelled.  Yangon now has the highest commercial rental rates in South East Asia even exceeding those found in affluent neighboring Singapore.
Limited supply and high commercial rents have forced many foreign companies to lease and operate from residential rather than dedicated office space. This has in-turn driven up the prices of suitable residences and skewed market trends for quality residential property. Similarly a lack of supply means almost all of Myanmar's top quality hotels, offices, serviced apartments and retail malls are operating at close to full capacity.
Residential Property in Myanmar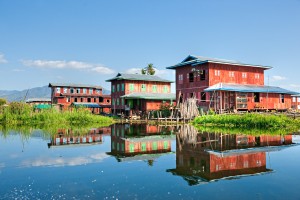 Myanmar's residential real estate market offers opportunities for developers in different project and pricing categories.  The design and quality of many of Myanmar's existing condominium stock remains poor compared to neighboring countries. Complimentary infrastructure and amenities also remain underdeveloped.
The opening up of the economy and the anticipated growth of a middle class and greater urbanization is expected to lead to an increase in land prices which will is in-turn likely to lead to the construction of high end condominiums.
The future of the residential property market will largely be determined by the development of Myanmar's banking and financial services sector. At present no mortgage market exists and cash purchases are popular.
Commercial Property in Myanmar
Myanmar suffers from an acute under supply of office space and commercial real estate. Between 1997 and 2010 no new commercial real estate projects were completed in Yangon.  As a consequence rents have risen rapidly. New developments are under-construction but it remains to be seen whether not additional space will cool the market as it comes online. One of the key challenges facing Myanmar is that it must develop additional office space while at the same time developing transport and communications infrastructure. The Government has announced plans to create another Central Business District at the edge of the Inner City close to the Yangon International Airport.
Retail Property in Myanmar
Myanmar's retail sector is also under-developed. Despite recently completed developments such as Junction Centre Maw Tin opened in Lanmadaw township together with other new shopping malls open across Yangon, including Capital Hypermart (Thaketa), Junction Zawana (Thingangyun), Diamond City (Hlaing Tharyar), East Point (Pazundaung) most of Yangon's shopping centers are poorly designed and do not conform to international standards.
Land Ownership in Myanmar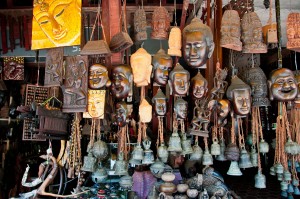 Foreigners are not permitted to own property in Myanmar. Foreigners can however enter into leasehold arrangements. Pursuant to 2012 Foreign Investment Law the MIC must consent to foreigners leasing land, the MIC has the right to require the lease to be terminated in certain circumstances i.e. failure to pay rent or environmental damage. Foreigners cannot enter into leases for land that are in excess of 50 years. The MIC can agree to an extension of the term by two periods of ten years, i.e. to a total of 70 years. Leases of immovable property require registration if they last over one year or have yearly rent. Leases are not granted for, religious land; land restricted for state security; land under litigation; and land restricted by the state.