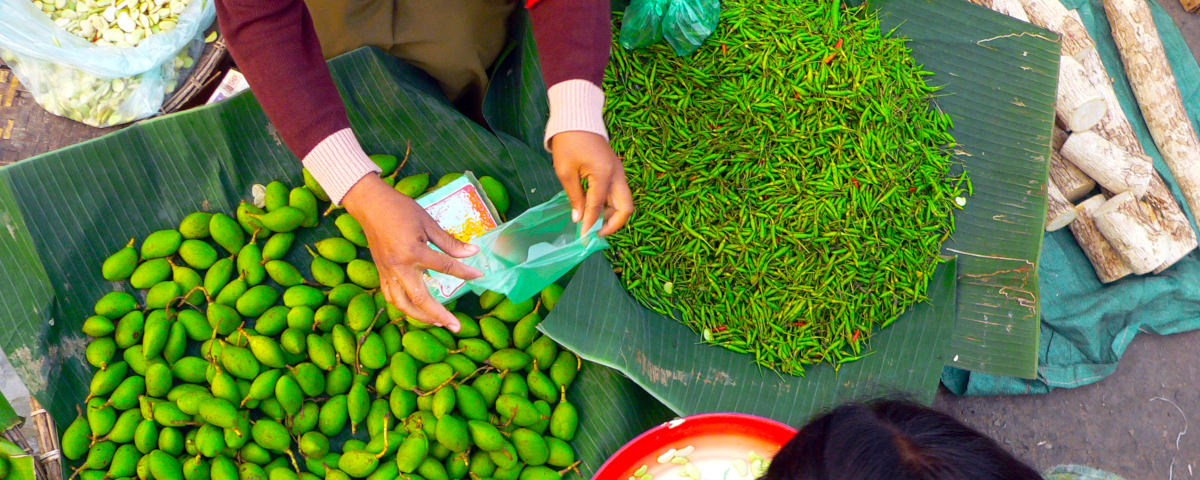 New list of goods required to apply for import licenses
The Trade Department, under the Ministry of Commerce issued a newsletter in relation to imports on 15 January 2022 with the intention of remedying business suspensions as a result of the COVID-19 outbreak, systematic exportation and importation, and controlling the use of foreign currency on importation.
On 1 March 2022, the list of goods including foodstuffs, unfinished plastic based goods and some household goods, floorings made of silk and cotton, carpets, properties made of glass and bicycle and motor vehicle spare parts are designated as the goods that are required to apply for import licenses. Hence, the goods mentioned above must be permitted only after obtaining import licenses in accordance with procedures set out by the Ministry of Commerce.
https://www.commerce.gov.mm/sites/default/files/Bulletin%20%281-2022%29_0.pdf
25 Jan 2022
Yoma becomes majority shareholder in Wave Money
According to YOMA Strategic, Yoma MFS Holdings (YMFS), its subsidiary, made a share purchase agreement with Telenor group which owns a 51% stake in Digital Money Myanmar (Wave Money). YMFS will hand over a US$53 million cash deal for a controlling interest in Wave Money under the proposed agreement.
A major reason why YMFS wishes to acquire a majority share in Wave Money is that Wave Money aims to grow substantially in the digitalisation of the Myanmar financial system, which is a key priority of the Central Bank of Myanmar even though there is a challenging business atmosphere for the time being.
https://www.businesstimes.com.sg/companies-markets/yoma-to-acquire-controlling-interest-in-wave-money-via-us53m-deal
17 Jan 2022
Increase in commercial tax on internet services
The Law Amending Union Taxation Law 2021was enacted by the State Administration Council (SAC) on 6 January 2022 for the purpose of increasing 15% commercial tax imposed on the internet services as well as imposing a Ks. 20,000 per SIM card on the sales and activation of SIM cards.
The SAC said that the extreme use of internet services leads to physical and mental suffering of the new generation of students. Nevertheless, many people are working from home and students are joining their online classes through the internet.
https://mmbiztoday.com/sac-levies-k20000-per-sim-card-and-15-tax-on-internet-services/
10 Jan 2022
More than 8000 companies registered on MyCO
The Directorate of Investment and Company Administration (DICA) introduced the MyCO system on 1 August 2018 under the Myanmar Companies Law in 2017 so that old companies as well as new ones can be registered on the online registration platform without personally applying at the DICA office.
According to the statistics released by the DICA, there are about 8000 companies registered on the MyCO in 2021. More precisely, the total number of registered companies is 8011 at the end of December 2021. As for registered companies, they need to file annual returns on the MyCO registry system within two months of incorporation, and at least once every year (not later than one month after the anniversary of the incorporation).
https://www.gnlm.com.mm/number-of-companies-registered-on-myco-tops-around-8000-in-2021-dica/
06 Jan 2022
Yuan/Kyat direct payments permitted by the CBM on China-Myanmar border
The Central Bank of Myanmar (CBM) issued Notification No. 48/2021, which permits the Yuan/Kyat direct payments on the China-Myanmar border, with reference to the powers conferred by the Foreign Exchange Management Law on 14 December 2021 in order to promote China-Myanmar border trade, facilitate trade flows and payment systems, and increase the use of local currency in line with the objectives of the ASEAN Financial Integration plan.
Furthermore, those who import and export and conduct cross-border trade may be permitted to open Yuan accounts at designated banks that are capable of conducting Yuan/Kyat direct payments. Those designated banks must comply with Yuan/Kyat direct payment guidelines for China-Myanmar border trade.
https://www.mlis.gov.mm/lsSc.do;jsessionid=0E646F511BE9ED98C7C79CFC25996D6B?menuInfo=3_1_1&ordrType=06
14 December 2021
Complying with provisions under the Insolvency Law for applicants in company liquidations
The Supreme Court of Myanmar issued a circular letter concerning company liquidation under the Insolvency Law on 28 December 2021. After the enactment of the Insolvency Law and its Rules, the Supreme Court conferred the powers to self-administered divisional courts, self-administered regional courts and district courts so that the liquidation cases of companies incorporated under the Myanmar Companies Law may be adjudicated.
Furthermore, section 418(a) of the Insolvency Law says that notwithstanding anything contained in any other laws, liquidations of companies, incorporated micro, small and medium enterprises (MSMEs) and partnerships including unincorporated MSMEs must be carried out under the Insolvency Law as soon as the law came into effect.
Accordingly, company liquidation, partnership liquidation and bankruptcy must be carried out under the Insolvency Law as of 25 March 2020, the enforcement date of the law. In relation to ongoing liquidation cases before the enforcement of the Insolvency Law, they continue in accordance with the previous laws under section 419 of the Insolvency Law.
In the conclusion of the circular, the Supreme Court urges the lower courts to study modern laws, rules, procedures, directives and notifications issued by the Supreme Court because it was found that the courts are still accepting the applications of company liquidation under the previous laws such as the Myanmar Companies Law despite the enforcement of the Insolvency Law. Such applications must be made only under the Insolvency Law.
https://www.facebook.com/arkar.pyaephyo/posts/2340515779423763
28 Nov 2021
Myanmar new list of goods for import licenses ministry of commerce January 2022
Yoma purchase agreement majority shareholder Wave Money
Yoma to buy 51% stake in Wave Money
Myanmar law 15% increase in commercial tax SIM cards
DICA MyCO registered companies
DICO MyCO December 2021
MyCO file annual returns after incorporation
CBM allows Yuan/Kyat direct payments on Chinese border
Central Bank of Myanmar Notification no. 48/2021
New Myanmar insolvency law on company liquidations
Supreme Court of Myanmar circulation letter December 2021
This newsletter is for information purposes only
Its contents do not constitute legal advice and it should not be regarded as a substitute for detailed advice in individual cases. Transmission of this information is not intended to create and receipt does not constitute a lawyer-client relationship between Charltons and the user or browser. Charltons is not responsible for any third party content which can be accessed through the website.
If you do not wish to receive this newsletter please let us know by emailing us at enquiries.myanmar@charltonslaw.com