Corporate secretarial services in Myanmar
In cooperation with local lawyers and  our affiliated corporate service providers Myanmar Corporate Services, Charltons provides clients with company secretarial services in Myanmar and advises on the local rules and regulations in relation to annual maintenance requirements.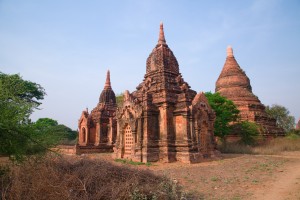 We assist clients to meet all of their compliance and administration requirements by ensuring that their records are professionally maintained and kept up to date and that all of their statutory filings are made. We regularly provide clients with updates on changes in Myanmar law relevant to their business and by advising them on how to implement required standards of corporate governance.
In particular, we understand the importance of maintaining ongoing company secretarial services to clients who are not resident in Myanmar and who do not travel there on a regular basis.  Communicating electronically, we provide ongoing and prompt services to overseas clients in relation to various filings and remind them of all the relevant deadlines in relation thereto.
Myanmar Corporate Services | Our Services
Examples of Charltons company secretarial services in Myanmar include but are not limited to:-
the filing of annual returns,
notifications of change of address of registered office
change of secretary and director (appointment / cessation),
changes of particulars of secretary and director,
notifications of increase in nominal share capital,
returns of allotments,
the renewals of business registration certificates and
the convening of annual general meeting
​Please contact us if you have any further questions about our company secretarial services in Myanmar.