Myanmar Mining Joint Ventures
Foreign mining companies can establish mining joint venture in Myanmar in cooperation with local partners (an individual, a private company).
The Myanmar Ministry of Mines (MOM) utilises Production Sharing Contracts (PSCs). Under PSC agreement the investor are required to contribute 100% of investment.  The government takes a share of the production according to a production sharing ratio agreed between the mining joint venture partners. The Production Sharing Ratio is based on the mineral commodity like Gold, Copper, Lead, Zinc, Tin, Tungsten, Nickel, Manganese, Ind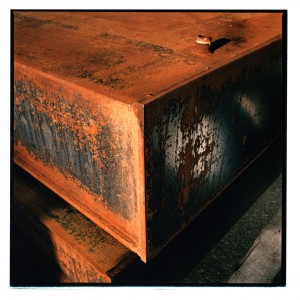 ustrial Raw Mineral and Coal etc. and the commodities current price on the London Metal Exchange.
The MOM has published an information document Facts about joint ventures in Myanmar (July 2012).  This presentation does not take into account proposed rule changes expected to be introduced in 2014. The MOM has issued a sperate presentation on these proposed amendments.MOM hopes the updated law will encourage investors to invest in value added mining or mineral processing utilizing advanced technologies.
At present, the Myanmar-China Non-ferrous Metal & Mining Co., Ltd (China),  Myanmar-Pongpipat Co., Ltd (Thailand), Simco Songda (Vietnam) have invested in mining joint ventures in Myanmar on a PSC basis.
Myanmar Mining | The Investment Process
Charltons advises mining companies on the investment process and rules and regulations that applicable to Myanmar's mineral sector. The mineral policy of the Government of Myanmar aims to:-
To boost production to meet growing domestic needs and to increase foreign exchange earnings
To invite participation in terms of technical know-how and investment from sources within the country and abroad
Emphasis on development of copper, gold  lead/zinc Iron and steel coal nickel and construction-related industrial minerals such as cement making minerals, dimension stones and aggregates
Steps in the Investment Process 
As part of the investment process mining companies seeking to undertake projects in Myanmar should follow the steps set out below:
Send introductory letter to the Ministry of Mines
Identify local partner and execute project MoU
Work with Department of Geological Survey and Mineral Exploration to review available areas and conduct site visit
Prepare and submit project proposal to relevant State Owned Enterprise ME1 or ME2 (depending on resource)
Negotiate a draft joint venture and/or production sharing agreement with the relevant Ministry (this will include formal arrangement with local partner to form a new JV Entity)
Submit draft agreement to cabinet for approval
Submit a proposal to the Myanmar Investment Commission
Execute formal agreement and establish a local JV Entity to hold the asset and operate the project.
The Directorate of Investment and Company Administration (DICA) has published a helpful presentation on FDI opportunities in Myanmar's mining sector.