Establishing Branch and Representative Offices in Myanmar
Charltons Myanmar assists companies seeking to establish branch and representative offices in Myanmar. The key characteristics and obligations of branch and representative offices are set out below:-
Branch Offices in Myanmar
A foreign branch formed under the Myanmar Companies Act does not need to obtain an MIC Investment Permit, and is only required to apply for a Permit to Trade and then for registration. The branch is allowed to be formed as a manufacturing or a services company.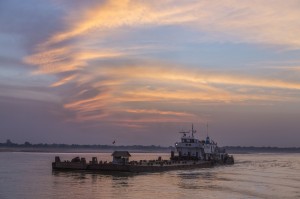 Applications are made to the DICA
Local office of a foreign company
No local ownership
No limited liability
Often used as starter entity to commence operations
Can lease an office and hire  local employees
Tax –  25% (Under FIL) / 35% under MCA
Annual tax return required
Tax status as non-resident foreigner
No other corporate filings
Filling fee of USD2500
Representative Offices in Myanmar
Foreign companies with business relations or investment projects in Myanmar may apply to open representative offices in Myanmar (it is common for a bank to establish a bank representative office). In contrast with a branch, a representative office of a company incorporated outside Myanmar is not allowed to perform direct commercial or revenue generating activities in Myanmar.  Representative offices typically engage in liasion or marketing activities on behalf of the head office.
Non income earning
Banks and insurance companies only
Applications are made to the DICA
Liaison activities only
Joint ventures to be permitted in the near future
Annual tax return required
Tax status as non-resident foreigner
No other  corporate filings
Filling fee of USD2500