There are a number of methods to establish business operations in Myanmar. The prefered method depends largely on the nature, scope, and expected capital requirements of a particular business.  Companies can be established pursuant to the 2012 Foreign Investment Law (FIL) or the Myanmar Companies Act.  Companies incorporated under the FIL  can avail of certain tax exemptions and other incentives.  FIL incorporated companies are required to apply for a permit from the Myanmar Investment Commission in addition to a Permit to Trade, and a companies registry office certificate which all Myanmar companies must obtain.
Companies planning to carry out operation which require substantial investments such as manufacturing, construction, mining, hotels & resorts, agriculture and transportation must incorporate under the FIL.
It takes approximately two- three months to establish a company under the Myanmar Companies Act, presuming all required documentation and fees are provided in a timely fashion.  It takes significantly longer to incorporate under the FIL.
FIL incorporation can be completed within 6 months, although this time frame is subject to change depending on the nature of the proposed operations, the various ancillary permits and permissions required, and the work load of the MIC.
Myanmar Company Incorporation under the Myanmar Companies Act
Myanmar Company incorporation is governed by the Myanmar Companies Act (1914 as amended from time to time) (MCA). The MCA provides for different forms of company incorporation in Myanmar including sole proprietorship, partnerships, limited liability companies, registered branches of foreign companies and joint ventures.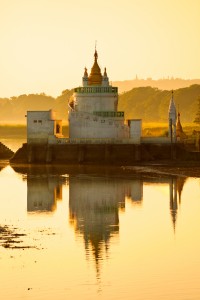 Applications to establish a company under the MCA are made to the Company Registration Office (CRO) headquartered in Nay Pyi Taw and which operates under the auspices of the Directorate of Investment and Company Administration (DICA). Foreign investors considering investment in Myanmar should only invest through a Myanmar incorporated company in which they are controlling shareholders and directors duly registered at the CRO in accordance with the MCA. The DICA has published a Myanmar Investment Guide, Chapter 4 of which 'Doing Business in Myanmar" sets out the procedures and formalities for the establishment of business operations in Myanmar.
Under section 27A of the MCA, a foreign company, whether a 100% owned or a joint-venture, a branch company or representative office, is required to obtain a Permit to Trade (PTT) and a Registration Permit.
Myanmar Investment | Documents Required for Incorporation Under the MCA
The documents required for registration are:
Form A of the Myanmar Companies Regulation 1957
Draft Memorandum and Articles of Association
Duly completed questionnaire form
Intended activities to be performed
Estimated expenditures to be incurred in Myanmar for the first year operations
Financial credibility of the company/individual
Board of Directors' resolution, if the subscriber is a company.
A copy of the PTT together with the Decision of the Myanmar Investment Commission (MIC) (where applicable)
Undertaking from director in relation to positions at other companies
Undertaking not to engage in trading activities
Passport or copy of NRC for each shareholder and director.
Investors wishing to apply for a MIC Permit will need to submit a more detailed proposal to the MIC.
The application to the CRO for a Registration Certificate is to be accompanied by the following documents:-
Memorandum and Articles of Association of parent company (notarized and certified by the government office concerned of the respective country)
Official declaration of registration
Official declaration of registered office
Declaration of legal authenticity of documents
Certificate of translation, notarized, if documents are not in English
Undertaking to provide occasional reports as required by regulation
Persons authorized to accept services in the Union of Myanmar (Form XVIII)
Appointment letter/Power of Attorney for the authorized person (notarized and certified by the government office concerned of the respective country)
Myanmar Translation of Memorandum and Articles of Association of parent company
List of directors of parent company
Passport or NRC copy of authorized person